MICROPHONE STANDS
Proline microphone stands safely and securely maintain the position you set for your microphones to capture the perfect sound – in the studio or during live performance. Stands feature die-cast metal clutches, and a heavy-duty die-cast base or non-skid legs that keep the stand where you set it. We offer a full line of microphone stands to meet all of your recording and performance needs.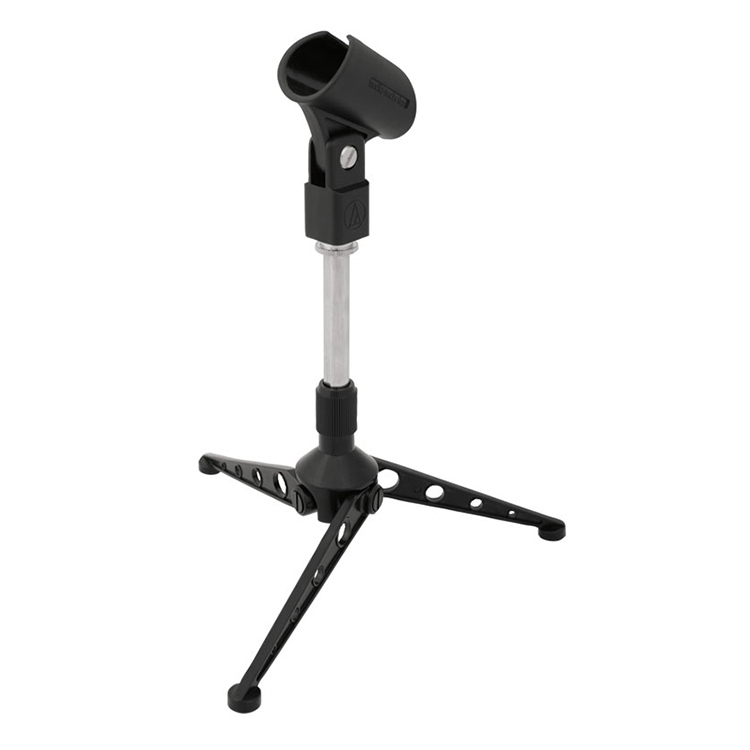 PLDMS1 – Desktop Microphone Stand
Ideal for desktop broadcasting, podcasting or any low-to-the-floor mic'ing situation. Its cast height-adjustable aluminum body accepts all standard mic sizes and accommodates a wide range of mic clips. Includes standard mic clip.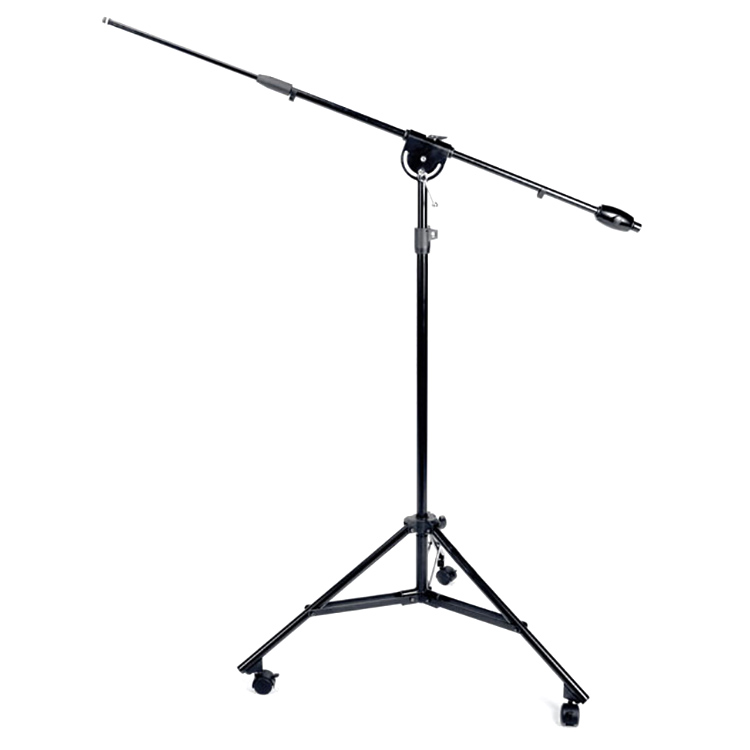 PLSB1 – Studio Boom Microphone Stand
Perfect for vocals or instruments that need overhead mic'ing such as drums, cymbals, choirs, pianos, ensembles and more. The wide tripod base, sturdy locking casters, and large diameter main tubing ensure stable operation and secure mic placement.