MUSIC STANDS
Proline sheet music stands are strong yet lightweight, with solid construction to support even the heaviest books. Convenient collapsible design allows for easy transport.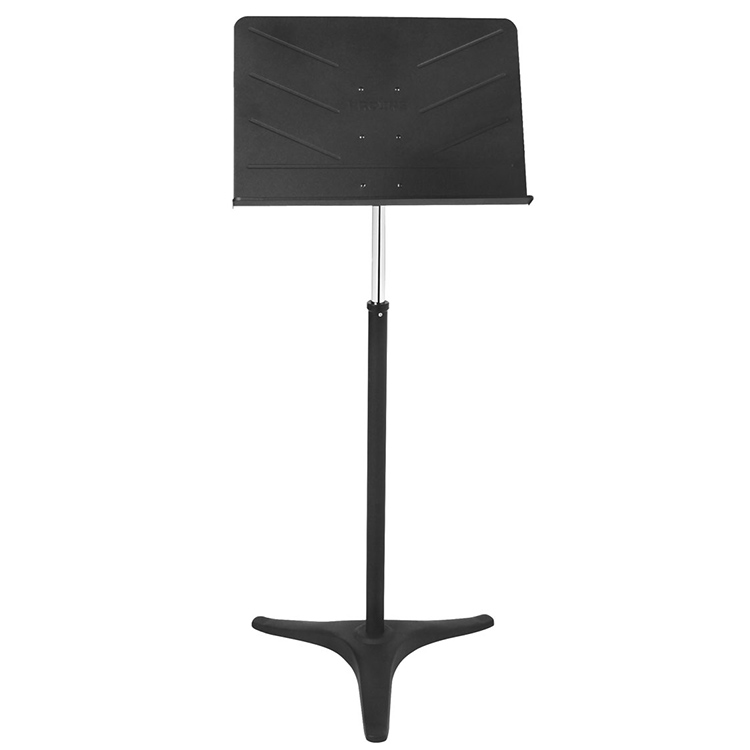 PL49 – Orchestra Music Stand
Orchestra music stand holds up to 12 lbs. and has easy-touch height adjustment from 26″ to 48″. Features heavy-duty construction throughout and a durable textured surface.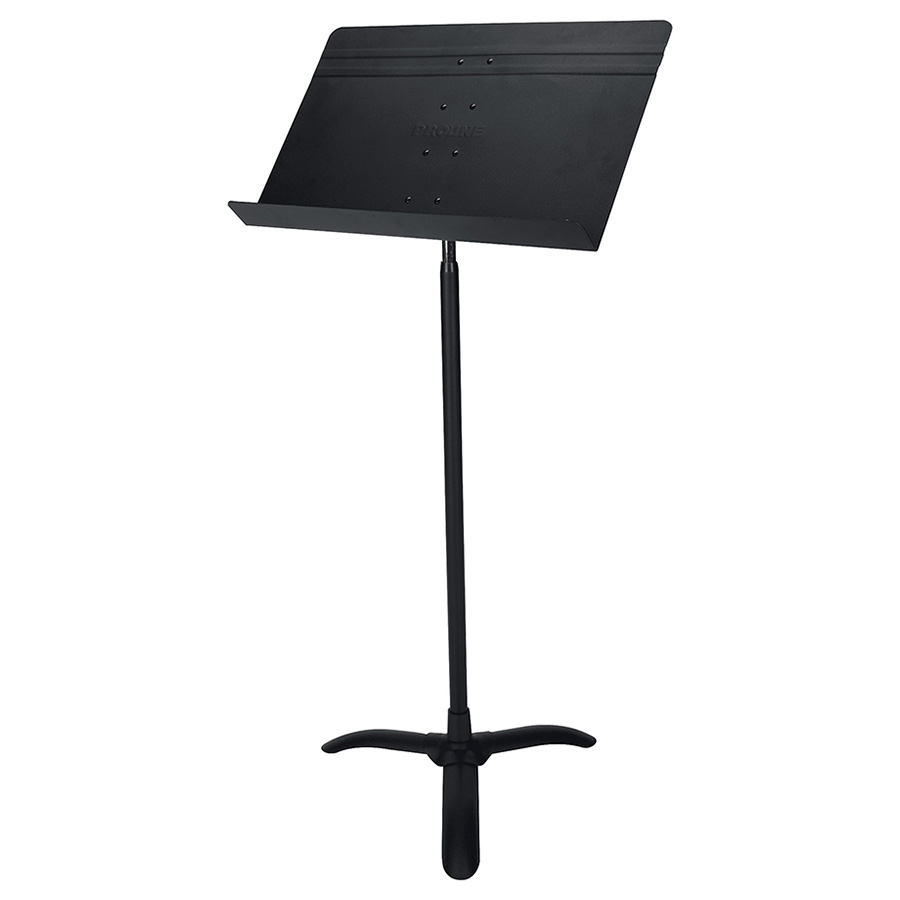 PL48 – Conductor/Orchestra Sheet Music Stand
A perfect music stand for students and professionals, with a rugged construction and durable, non-reflective powdercoat finish, ensuring years of trustworthy service.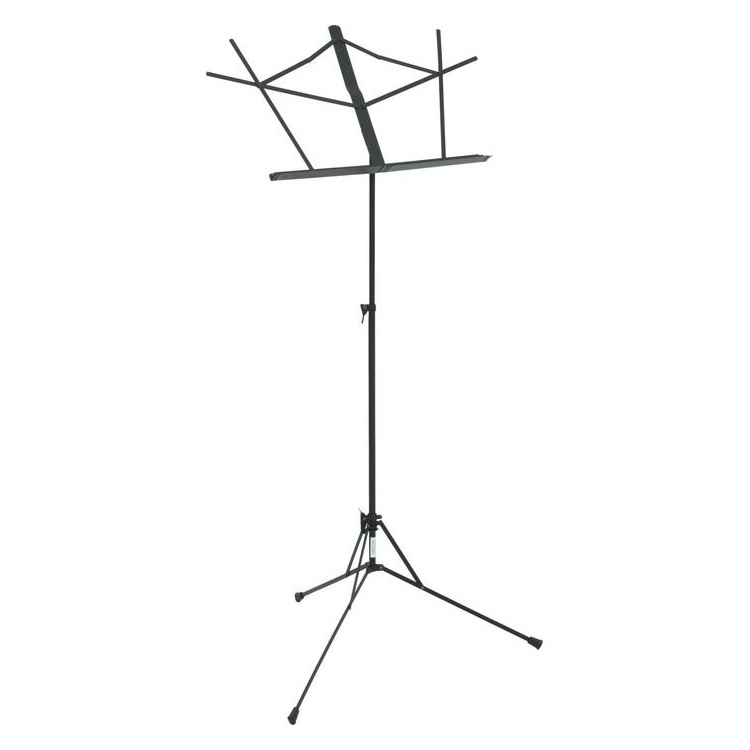 GMS20 – Sheet Music Stand
Music stand, height adjusts from 27″ to 42″, easy collapsible design.
Available in black and nickel.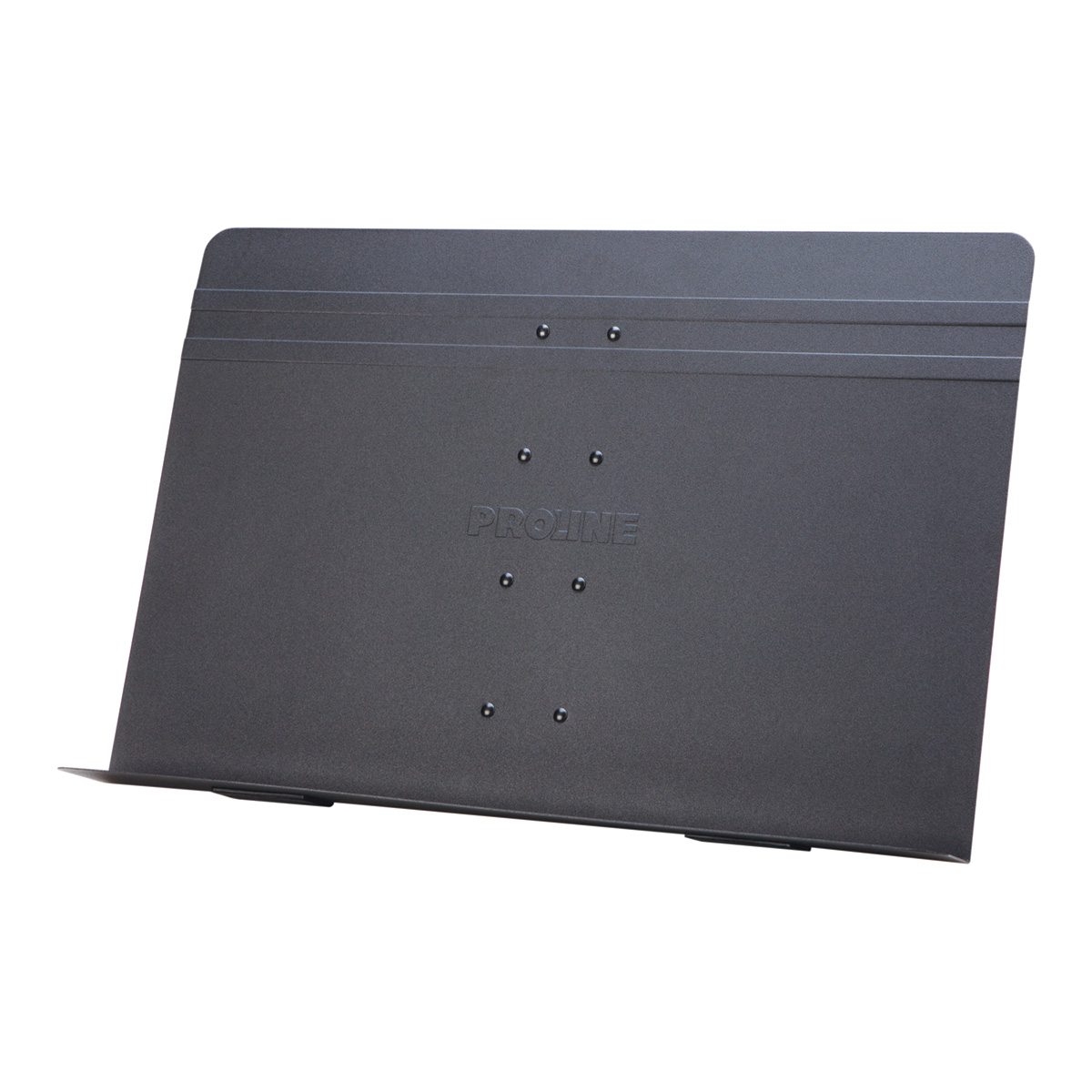 PL53 – Proline Tabletop Sheet Music Stand
The desktop version of Proline's popular PL48 conductor/orchestra music stand, the PL53 is a perfect stand for use in home music studios, classrooms, and any situation where a desktop music stand is convenient.